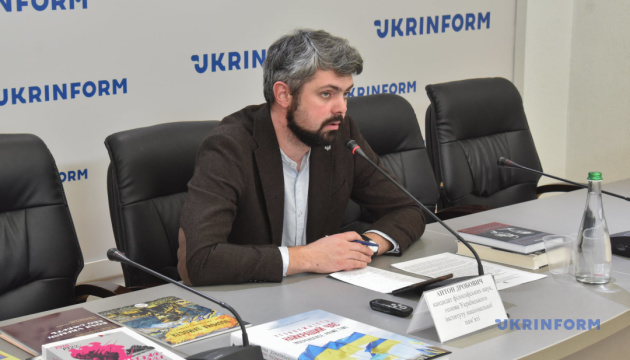 War crimes, political repression, genocide
Signs of war crimes, political repression and genocide are seen in the actions of the Russian military on Ukrainian territory.
This was underlined by the head of the Ukrainian Institute of National Remembrance, Anton Drobovych, who spoke on the national telethon, according to Ukrinform.
"On the one hand, there are all the signs of war crimes. Secondly, if the Russian occupiers enter and establish temporary control over certain territories, then all responsibility for the situation in these territories lies with the occupying power. Consequently, if mayors are kidnapped", schoolbooks are burned and people are forbidden to speak Ukrainian, these are all signs of political repression. In some cases, when people are persecuted and killed because they are Ukrainians, these are signs of genocide," Drobovych said.
Read also: In the Chernihiv region, the Russians destroy archived documents on the Soviet repression against the Ukrainians
The official noted that the damage inflicted is enormous as it can lead to intergenerational trauma, significantly undermining trust between people.
"Therefore, we will only be able to measure these humanitarian implications, with respect to soft power, when the relevant research is completed and the relevant judicial decisions are made on Russian crimes, including war crimes," concluded Drobovich.
As reported by Ukrinform, Prosecutor General Iryna Venediktova informed that Ukraine, Lithuania and Poland established a joint investigative team on March 25 to investigate Russian aggression and war crimes. in Ukraine.
Currently, in addition to Ukraine, nine other nations are carrying out their own investigations into the war started by Russia. It is Lithuania, Poland, Slovakia, Estonia, Germany, Sweden, Latvia, Norway and France.
Read also: Denisova: residents of Mariupol, who fled to occupied suburbs, are starving
On February 24, Russian President Vladimir Putin launched a new phase of Russia's war against Ukraine. The Ukrainian army, territorial defense units and the whole nation rose up against the invaders, inflicting heavy losses on the Russian forces.