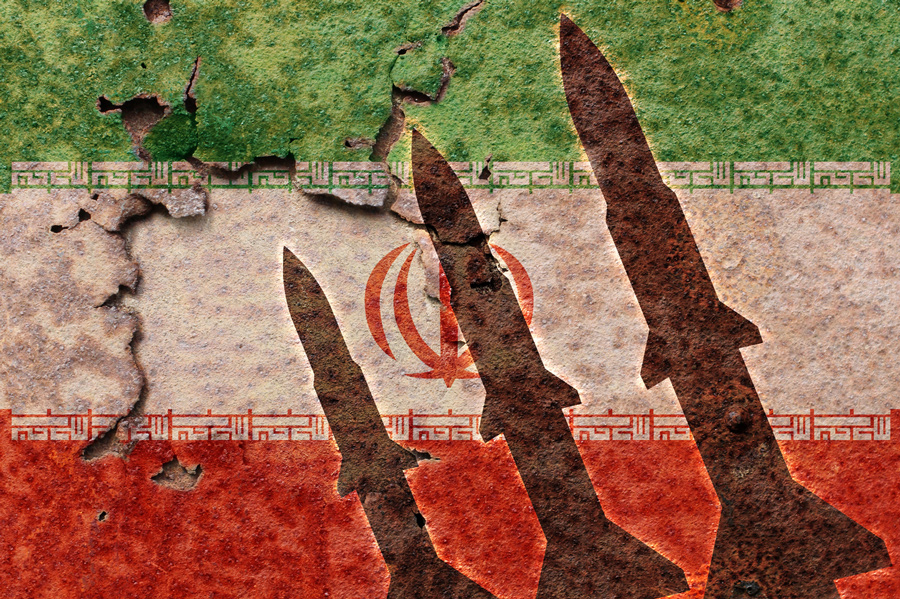 The Dangerous Link: Russia and the Iranian Mullahs :: Gatestone Institute
The Iranian regime is now provide arms and troops to Russia with impunity. What do the ruling mullahs in Iran get in return?
First, the Iranian theocratic establishment is rushing to cross the nuclear threshold to become a nuclear-armed state. Iran wants Russia to help bolster and accelerate its nuclear program. On October 24, Ukrainian President Volodymyr Zelensky precisely warned:
"In eight months of full-scale warfare, Russia has used almost 4,500 missiles against us. And their stock of missiles is dwindling. Therefore, Russia has gone to other countries for affordable weapons to continue its terror. She found them in Iran."
Zelensky added:
"I have a question for you – how does Russia pay Iran for this, in your opinion? Is Iran only interested in money? Probably no money at all, but Russian aid to Iran's nuclear program. That's probably exactly what their alliance is about."
The Iranian regime, which has long argued that it does not seek to develop nuclear weapons because of the "fatwa" reported by Supreme Leader Ayatollah Ali Khamenei prohibiting such an act, has recently changed its tone and is to boast that he currently has the ability to build a nuclear bomb.
In July, Kamal Kharrazi, former Iranian Minister of Foreign Affairs, recognized to Al Jazeera:
"It is no secret that we have become a quasi-nuclear state. It is a fact. And it is no secret that we have the technical means to produce a nuclear bomb… In the past , and in just a few days, we were able to enrich uranium up to 60%, and we can easily produce 90% enriched uranium."
Kharrazi added that "what we want is a Middle East without any nuclear weapons", which most likely means that only Iran will have nuclear weapons, but no other country.
Other Iranian officials also came out admitting that the regime's nuclear program has always been designed to build nuclear weapons. In April it was reported this former deputy speaker of the Iranian Parliament, Ali Motahari, said:
"From the beginning, when we entered the nuclear activity, our objective was to build a bomb and to reinforce the forces of deterrence but we could not keep the secrecy on this question."
Former head of the Atomic Energy Organization of Iran, Fereydoon Abbasi-Davani, also recognized that his work was part of a "system" designed to develop nuclear weapons. According to a report from November 2021:
"The former AEOI chief also told IRNA that he was working with [nuclear scientist Mohsen] Fakhrizadeh on "nuclear defense".

"Abbasi claimed that Fakhrizadeh had been the target of Iran's enemies for years, but "when the country's overall growth came in terms of satellites, missiles and nuclear weapons, and [Iran] crossed the different frontiers of knowledge, the matter became more serious for them.'"
The Biden administration's non-existent leadership has helped the ruling mullahs buy time over the past two years and accelerate their nuclear program, increasing their uranium enrichment from 20% to 60%, conduct research, development and production of uranium metal, and to add additional advanced uranium enrichment centrifuges. The emboldened regime of the mullahs even announcement that they would not allow International Atomic Energy to see images of the centrifuges.
Even a joint statement issued by the UK, France and Germany stress that Tehran "has no credible civilian need for R&D and production of uranium metal, which is a key step in the development of a nuclear weapon".
Russia and Iran before work together to build several nuclear reactors in Iran and advance the regime's nuclear technology.
Biden's new nuclear deal, if completed, will also be To allow Russia wants to cash in on a $10 billion contract to further expand Iran's nuclear infrastructure. US Secretary of State Antony Blinken surprisingly made it is clear to US lawmakers that the Biden administration will not oppose Russian-Iranian nuclear cooperation and Russia cashing in on the $10 billion deal. State Department spokesman Ned Price say again the position of the Biden administration by emphasizing:
"Of course, we would not sanction Russian participation in nuclear projects that are part of resuming full implementation of the JCPOA."
Sadly, that still seems to be the legacy the Biden administration wants to leave: Iran's predatory regime, the top state sponsor of terrorismarmed with nuclear bombs, and a powerful Russia that does not hesitate to use aggression and military force to invade other countries.
No wonder Biden is called a "Russian minion".
Dr. Majid Rafizadeh is a business strategist and advisor, Harvard-educated scholar, political scientist, board member of Harvard International Review, and president of the International American Council on the Middle East. He has author several books on Islam and American foreign policy. He can be contacted at [email protected]
© 2022 Gatestone Institute. All rights reserved. The articles published here do not necessarily reflect the opinions of the editors or the Gatestone Institute. No part of the Gatestone website or its content may be reproduced, copied or modified without the prior written permission of Gatestone Institute.