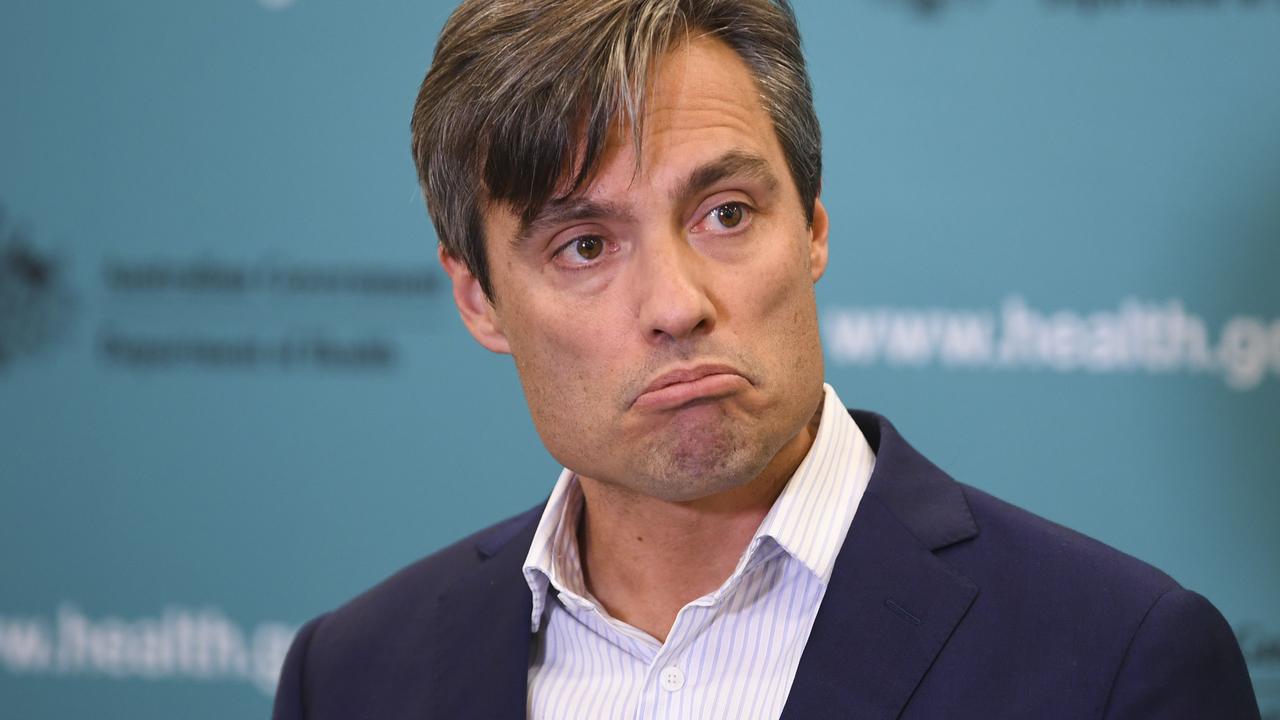 Scott Morrison, Nick Coatsworth Respond to Doherty Institute: Omicron Cases Could Reach 200,000 Per Day
Australia's top doctor has weighed in on expert modeling showing the Omicron variant of Covid could cause 200,000 daily cases in Australia.
One of Australia's most senior former medical professionals has slammed the person responsible for the 'worst case' Covid-19 modeling leak.
Former deputy chief medical officer Nick Coatsworth called the leak of the Doherty Institute's extreme predictions to the national cabinet "without context" a "flagrant injustice to the Australian people".
It comes as Prime Minister Scott Morrison and his Chief Medical Officer have played down experts' predictions. Australia could register up to 200,000 cases of Covid-19 per day by the end of January.
The modeling, released by the Doherty Institute ahead of Wednesday's national cabinet meeting, is based on putting low-to-medium restrictions in place.
He assumes that "boosters alone will not be fast enough to stop the spread of Omicron."
The rapidly growing number of cases would push hospitalization rates to 4,000 per day, pushing emergency departments to a breaking point, while up to 10,000 patients could be admitted to intensive care.
Mr Morrison said those figures were an "extreme case scenario" and were based on the assumption that "no one is using common sense".
"We saw similar numbers at the start of the pandemic that were never realized," he told Sunrise.
"The Chief Medical Officer and I just want to assure people that these kinds of numbers are not what we expect. These are extreme scenarios.
Mr Morrison said that in addition to making sure people get their booster doses, Australians should approach Covid-19 as protecting themselves from the sun.
"It's like wearing sunscreen and a hat… Wear a mask indoors in public areas, wash your hands," he said.
"And especially for young people, because this is where Omicron is moving the fastest… Be aware of these sensitive things."
The modeling assumes that only basic public health safety measures are in place and that Omicron causes such severe disease as the Delta strain.
A strict lockdown could remove Omicron by the end of January, assuming 60 to 80% of the population receives a third dose by then.
"Looking at the impact of increased usage over time, a rapid recall program would likely allow an audit with minimal public health safety measures by the end of March," the modelers reportedly wrote.
"The peak epidemic could be delayed with public health safety measures until the boosters kick in, allowing the program to have a greater impact."
Chief Medical Officer Professor Paul Kelly said he was "confident" Australia could continue to "effectively manage the Covid-19 pandemic" and urged Australians to take the "selective and misleading modeling reports in progress "with a grain of salt.
He said: "Recent modeling presents a range of potential scenarios resulting from the Omicron variant … It is only one tool among a range and cannot be viewed in isolation.
"Australia has a world-class Covid-19 response and that means the previously modeled numbers, particularly at the start of the pandemic, have not been achieved. The first models in 2020 at the start of the epidemic suggested that there would be 35,000 intensive care beds required within 17 weeks of an uncontrolled epidemic – this never happened.
"Omicron is here in Australia, it will be an unwanted guest with us for Christmas, but we can and must do what we can to reduce its impact on each of us and our loved ones."
Professor Kelly said right away, ensuring that eligible Australians received their booster injection and that some level of public health measures were needed to keep Omicron under control.
Mr Morrison said he would urge all states and territories to agree to a "community" on the restrictions at the national cabinet meeting on Wednesday.